Since the CLBS team has started
their annual tour in 2013, they have visited many cities to meet and talk to interested candidates about the opportunity of living and working in Thailand.
In the past few years, our CLBS on Tour team travelled to Berlin every autumn to introduce the company to skilled people who would like to gain work experience in Thailand. The team gave insights of CLBS and answered all questions about life in Chiang Mai.
Our tour members are always looking forward to meeting applicants who already have finished their application process and would like to meet us in person before starting their new adventure.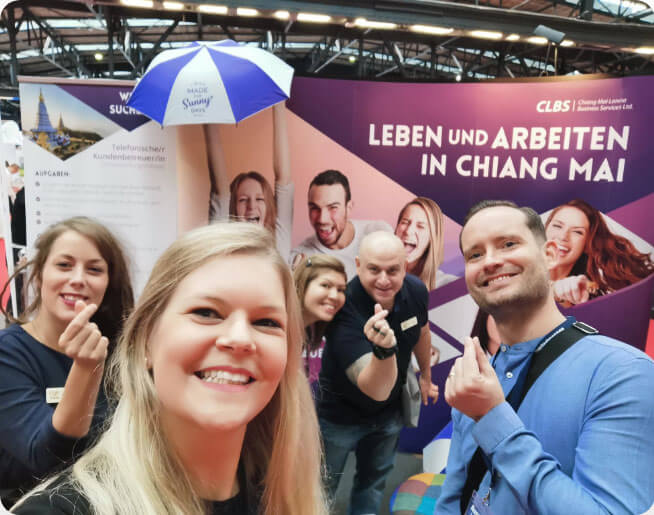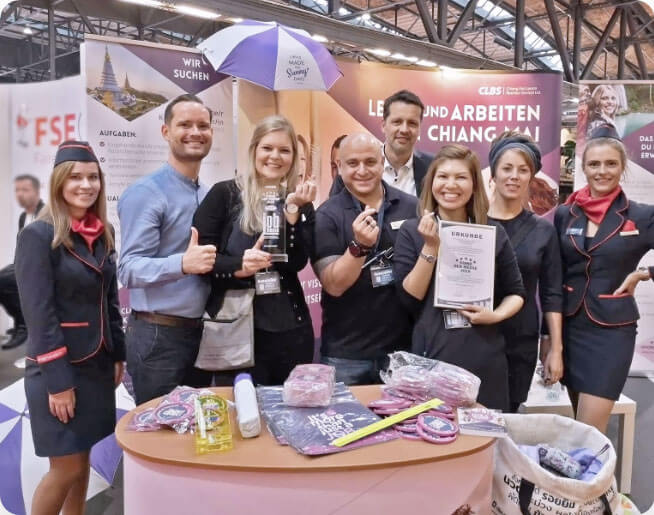 Why do we attend the job fair?
Time factor - In a short time, visitors can get to know different industries and gather information about numerous top employers.
Personality factor - Through the face-to-face contact between applicants and exhibitors, not only do visitors have a chance to ask questions and get closer to their dream job, but the representatives of the exhibition stand also gain new colleagues in this way.
Availability factor- The pleasant atmosphere of a job fair provides for casual conversations in which the visitors can ask questions and receive direct answers.
And the winner is … CLBS!
The CLBS on Tour team is very proud to have received the award for "Best booth of the job fair" in 2017 and 2019. Every year, visitors of the job fair can vote for the best booth of the fair which includes the presentation of the booth and its team. Thank you to all who voted for CLBS and are looking forward to many more job fair days. Read more